TrackRacing Online
TrackRacing Online Description:
Track racing online is a new 3D car racing game where you have the opportunity to race with real players from all over the world. You can choose from many levels of the game and racing tracks, but it is recommended to try them one by one because they have different levels of difficulty. Start the engine and drive perfectly to reach the finish line first. Show us that you are the best driver by winning all the races.This is the absolute BEST mobile, multiplayer car racing game! You won't find a better one on the market! With many cars to choose from, and lots of built in tracks to drive on, you'll never get bored playing this! Plus, there are HUNDREDS of custom-made tracks ready to drive on and there will always be more being made! Even if that's not good enough for you, build your OWN track! It is very easy to make whatever track you can think of! But wait, there's more! Grab a friend and race together on the same device!! (Which I think is WAY cool! :D) I hope lots of people download this for FREE! See ya on the race track! You can register or play as guest, and then drive across dozens of 3D maps, at speeds bigger than 450mph, alone or against opponents. Try it out, see if you like it, and good luck!Grab your pal, pick your ride, split the screen and check out your driving skills in this awesome 3D TrackRacing game with flashback feature. Try to complete all tracks in the fasted time. Much fun!
Game Features:
Level Editor
Split screen (2 players)
Multiplayer
Clans
Accelerometer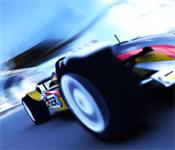 System Requirements:
OS: Windows Vista/7/XP
CPU: 2.0 GHz
RAM: 512 MB
Related Games:
Top Tags
Other Top Games
Free download TrackRacing Online Game At P5Games.