Teeny Titans - Teen Titans Go!
Teeny Titans - Teen Titans Go! Description:
Teeny titans: Teen titans go! - make a collection of invincible young titans and take part in engrossing battles against various opponents. In this bright Android game you will meet characters of a popular cartoon. Explore a fantasy city where titans, superheroes and villains live. Fight numerous enemies and apply wonderful abilities of your character. Gather a team of 3 heroes, swap them in the battles and defeat strong opponents. Upgrade your characters.Teeny Titans, GO! Join Robin for a figure battling RPG of epic proportions!ssemble your squad and face off in 3-on-3 battles! Bust out super moves in real time with the battle bar. Switch between your heroes to launch awesome attacks and take down your opponents.Gotta snatch 'em all! Collect all 77 Teeny Titans figures, including Harley Quinn, Blue Beetle, Alfred Pennyworth, Kid Flash, the 80s Titans, Batgirl, Silkie, and many more! Level up and combine your figs for even more powerful abilities.Race from store to store to shop for your favorite super hero figures. Complete special missions, enter tournaments, and unlock new areas on your journey to become the Jump City Mega Teeny Champion!Teeny Titans features original voiceover from Robin, Starfire, Cyborg, Raven, Beast Boy, and special guest George Takei!This app may contain ads that feature other products, services, shows or offers from Cartoon Network and our partners.
Game Features:
TEENY TITANS, GO! Assemble your squad for 3-on-3 battles
COLLECT ALL 77 FIGURES! Race to stores to shop for new figs
EXPLORE JUMP CITY! Missions, tournaments, battles and more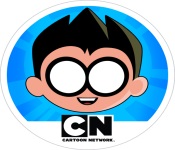 System Requirements:
OS: Windows 7/8
CPU: 1.2 Ghz
RAM: 512 MB
Related Games:
Top Tags
Other Top Games
Free download Teeny Titans - Teen Titans Go! Game At P5Games.