Smurfs' Village
Smurfs' Village Description:
PLEASE NOTE: Smurfs' Village is free to play, but charges real money for additional in-app content. You may lock out the ability to purchase in-app content by adjusting your device's settings. Configure parental controls for in-app purchases, which will require your Amazon account password or a 4-digit PIN, by tapping the Menu icon and then Settings.Based on the original cartoon and comic art, players begin the game with only a single mushroom house and a lone plowed plot of land. From there, things quickly progress, allowing players to build specialized houses, elaborate gardens with colorful crops, bridges to span running rivers, trodden paths, and more.
Game Features:
Creativity is your only limit, build a complete Smurfs' village from scratch
Play with your favorite Smurfs including Papa Smurf, Smurfette, Lazy Smurf, Baby Smurf, Handy Smurf and Jokey Smurf
Purchase Smurfberries via in-app purchase to speed up the growth of your crops and village!
Play mini games like Greedy Smurf's Baking Game, Papa Smurf's Potion Mixing Game,Painter Smurf's Painting Game, Lazy Smurf's Fishin' Game and a new free Handy Smurf minigame and unlock additional bonuses
Connect with friends through Facebook and send gifts to your friends' villages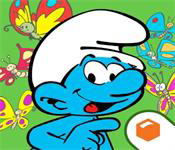 System Requirements:
OS: Android 2.1
CPU: 1.0 GHz
RAM: 512 MB
Related Games:
Top Tags
Other Top Games
Free download Smurfs' Village Game At P5Games.