ROBLOX
ROBLOX Description:
Welcome to the world's largest social platform for play. Every month, over 64 million active players come to Roblox to imagine, create, and play together within immersive 3D worlds built by gamers just like you! Already have an account? Log in with your existing Roblox account and play now! THOUSANDS OF USER-GENERATED GAMES: Everything in Roblox is user-generated. Players can create the ultimate theme park, compete as a professional race car driver, star in a fashion show, become a superhero, or simply build a dream home and hang out with friends. In this safe and moderated environment, imagination rules supreme. CROSS-PLATFORM MULTIPLAYER GAMING: Hang out with your friends and millions of other players across computers, smartphones, tablets, Xbox One, and VR in an infinite variety of games and experiences! CUSTOMIZABLE AVATARS: Take on a new persona and dress up your avatar with an unlimited variety of hats, shirts, faces, gear, and much, much more! FREE-TO-PLAY: Roblox is free to play, but players can also use real money to purchase Robux (our virtual currency on Roblox) to spend on in-game upgrades or accessories for their avatar. Players can also purchase an optional "Builders Club" membership, which provides extra privileges and a daily Robux stipend (tap the "More" tab at the bottom of the screen in the app, and then "Builders Club" to learn more).
Game Features:
THOUSANDS OF USER-GENERATED GAMES
CROSS-PLATFORM MULTIPLAYER GAMING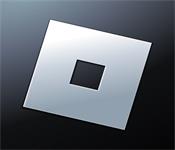 System Requirements:
OS: Android
CPU: 1.0 Ghz
RAM: 1GB
Related Games:
Top Tags
Other Top Games
Free download ROBLOX Game At P5Games.