Lego Batman 2 Super Hero
Lego Batman 2 Super Hero Description:
LEGO Batman 2: DC Super Heroes is an Action-Adventure game set within the Batman universe, and filled with LEGO versions of heroes and villains from the Batman comic series, working together/against those from the Justice League comic series. The game is a standalone follow-up to 2008's Lego Batman, and features an a wealth of heroes and villains, an engrossing storyline, in-game dialog, classic LEGO video game play that includes a co-op support, family-friendly action and in-game gadgets, vehicles and super hero abilities. The main character is not Robin alone this time. There are als superman, superwoman and the green lantern hero. Al of them are fantastic. These characters play different role in this game, which makes this game much more playable and interesting. Like me, many players are so excited about the appearance of the new character. They all try to find out the functions of these characters. This game is involves with story full of friendship and love but not mere fighting pictures. At the same time, many players like me think of that this game is really helpful fin terms of English pronunciation learning. The language in this game is very clear and easy to understand for players.
Game Features:
The Melding of Video Game and Toy Lines
Heroes and Villains Galore
Classic LEGO Video Game Co-op Play
Lighthearted Action
Exciting Vehicles and Gadgets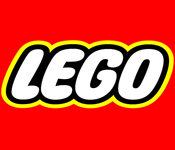 System Requirements:
OS: Windows Vista/XP/7
CPU: 2.0 GHz
RAM: 1 GB
Related Games:
Top Tags
Other Top Games
Free download Lego Batman 2 Super Hero Game At P5Games.