Kung Fu Panda
Kung Fu Panda Description:
Use the daring Tigress's fluid and powerful moves focusing on fast, stylized combat Use Monkey's spring-loaded tail attacks, explosive style and acrobatic abilities to execute a variety of lightning-fast platforming moves Use Viper's snake-like stealth abilities to pull off such moves as the Umbrella, Enemy Taxi and Choking Coil attacks Use Crane's Surface-to-Air Attacks with his graceful and light-footed movements, which let you Fly, Glide and Swoop Use Mantis' super strength, strong grab maneuvers and super quick burst moves to deliver powerful and paralyzing strikes Experience favorite moments based on the film and game-exclusive content including a variety of environments and characters 13 multi-stage levels from the movie and more - battle a variety of foes, overcome dangerous obstacles, navigate multi-tiered environments and solve challenging puzzles Join friends in multi-player action and co-op mode
Game Features:
Learn and master Po, Shifu and the Furious Five's specialized Kung Fu fighting styles, abilities and upgrades
Unique brand of humor, quick-witted dialogue and hilarious situations
Master Po's Panda Style maneuvers. Plus earn upgrades increasing Po's strength, speed and agility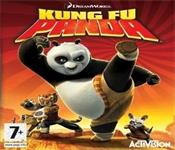 System Requirements:
OS: Win 7/ Win Vista/Win XP
CPU: 1 Ghz
RAM: 1 GB
Related Games:
Top Tags
Other Top Games
Copyright 2013 - 2017 P5games.com E-mail:xiao38fei@gmail.com. All Rights Reserved!
Free download Kung Fu Panda Game At P5Games.