Grand Theft Auto: Liberty City Stories
Grand Theft Auto: Liberty City Stories Description:
Get ready to head back to the East Coast as Grand Theft Auto: Liberty City Stories returns to mobile devices. With shorter, streamlined missions designed with mobile gameplay in mind, this definitive open-world adventure has been remastered for select Amazon and Android devices with extensive graphic enhancements, rebalanced touch controls and cross platform saves.Toni starts to do some more work for Salvatore by persuading union boss Jane Hopper to obey Salvatore's demands. Salvatore's wife Maria Latore then blackmails Toni to work for her to get her and Toni out of trouble and later does a deal with the Cartel for Salvatore. Toni does some more work for JD who soon explains that the Sicilian Mafia are trying to broker a peace between the families.Former trusted wise guy for the Leone family, Toni Cipriani returns home to Liberty City after spending time in hiding for killing a made man. Now, the streets of Liberty City are in turmoil, as warring families vie for control and the town begins to self-destruct under waves of political corruption, organized crime, drug trafficking and union strikes. Deranged hit men, morally depraved tycoons, cynical politicians and even his own mother stand in the way as Toni tries to bring the city under Leone family control.
Game Features:
New high resolution textures and character art
Real time lighting and shadows
Enhanced draw distance
Rebalanced controls for touch-based gaming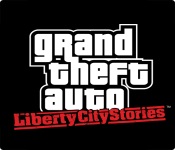 System Requirements:
OS: iPhone/iPad
CPU: 1.2 Ghz
RAM: 1 GB
Related Games:
Top Tags
Other Top Games
Free download Grand Theft Auto: Liberty City Stories Game At P5Games.