Exploration DIVERS
Exploration DIVERS Description:
Exploration Divers - meet one more clone of the legendary world of Minecraft, with only one difference - in our case all worlds are already generated by the developer, that is, pre-installed, and the world can not be created at will. So, in total there are eight worlds in the project, each of which surprises with its scale and scale and design. Destroyed city, Lava, Escape from the wolf, Monopoly, Fashion house, Star Trek, Aircraft crash and Epic Village. At the same time, these worlds differ not only in external design, but also in a list of tasks that the user will have to successfully perform in order to get a chance to move to a new world. For example, in the location Destroyed city gamer to get out of high construction, given that the streets and roads of the metropolis are filled with bloodthirsty walking dead. In the Monopoly location, the player can interact with other users using a local network for this. Having gone through all available locations, the player gets a chance to create a new world, for which it is enough just to tap the corresponding button. And it is in this world that you can do everything that your heart desires, since there are no assignments, but there are plenty of opportunities for construction and development. Graphically, the game Exploration Divers is a complete copy of the above-mentioned Minecraft - cubic elements of different texture and color.
Game Features:
When you start, you need to wait 10-30 seconds!
We present to your attention the game, Exploration Divers.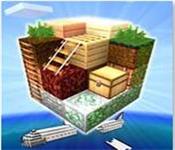 System Requirements:
OS: Windows 7/8
CPU: 1.0 Ghz
RAM: 512 MB
Related Games:
Top Tags
Other Top Games
Free download Exploration DIVERS Game At P5Games.