Dumb Ways to Die
Dumb Ways to Die Description:
Dumb Ways to Die really wants people to avoid dangerous situations around trains — and other life-threatening scenarios such as extracting toast from a toaster with a fork or dancing in piranha-infested waters.Playing Dumb Ways to Die is easy, fun and a bit out there. At the start of each test, simple instructions tell you what behavior to avoid. If you don't understand something, you can pause the game and look for the answer.Dumb Ways to Die is a fun game where you save the lives of adorably dumb characters that get into all sorts of trouble. This game is part of a Melbourne Metro Trains awareness campaign to promote rail safety.Enjoy 18 hilarious mini-games as you attempt to collect all the charmingly dumb characters for your train station, achieve high scores and unlock the famous music video that started it all. Scare the piranhas, swat wasps, be patient at crossings, clean puke off the screen, don't invite the psychopath inside...these are just some of the Dumb Ways to Die that surface randomly as tests while playing the game.When you pass a test, you score points. The game ends when you lose three tests. When finished, if you've reached the required score, you canunlock one of the available fun characters. You've seen the video - now the lives of those charmingly dumb characters are in your hands.
Game Features:
18 hilarious mini-games
Unlock the famous video that started it all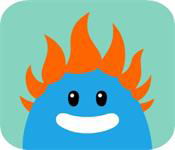 System Requirements:
OS: Windows Vista/7/XP
CPU: 1.0 Ghz
RAM: 1 GB
Related Games:
Top Tags
Other Top Games
Free download Dumb Ways to Die Game At P5Games.