Crash Test Monkeys
Crash Test Monkeys Description:
At last it is hear! The long awaited follow up to reward winning author William Shakespeare's Romeo and Juliet, re-imagined through modern dance and re-re-imagined through high art form of video games. Crash Test Monkeys redefines the supernatural octogenarian romance dramedy genre. If you are looking for incite into the humane sole, than look no farther. Perhaps you are intimidated by monkeys, and motorcycles, and fire. Well don't be! Monkeys doing tricks on flaming motorcycles have been extinct for eons. But we can enjoy them, with the help of Crash Test Monkeys and our imaginations. What are you waiting fordownload nowsupplies are unlimited. "It's the feel-good game of the year!" - My brother Dave"It's not really my type of game, but it's free so I might play it" - Jared my neighbor.In Crash Test Monkeys, Peanuts are your currency. Collect or purchase Peanuts in the store to upgrade your gear and unlock new levels and achievements. Achieving the time and Peanut objective introduced at the start of each level will earn you a medal – the more medals you earn, the more fun you unlock.
Game Features:
50+ hours of fun with tons of stunts and tricks to perform
Play through four levels (Island, City, Night and Space)
Three achievement levels (Bronze, Silver and Gold)
Four bonus levels, each with eight challenges per level
Improve performance and speed through upgrades including turbo strips, bouncing armadillos, fire pickups, faster flips and high scoring tricks.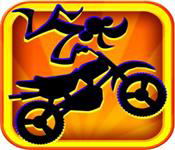 System Requirements:
OS: Windows 7/XP
CPU: 2.0 GHz
RAM: 1.2GB
Related Games:
Top Tags
Other Top Games
Free download Crash Test Monkeys Game At P5Games.